Oenothèque La sosta del Rossellino Florence
Vous êtes ici: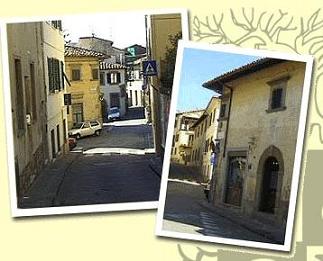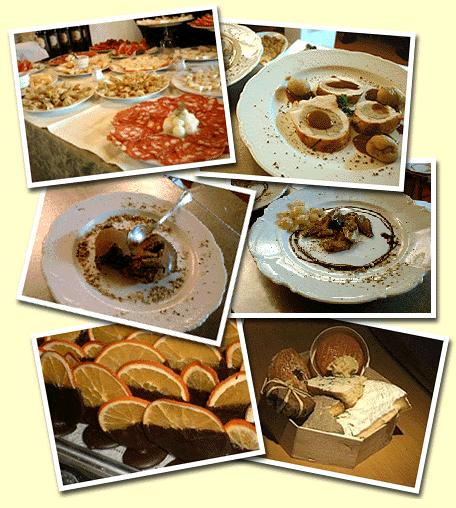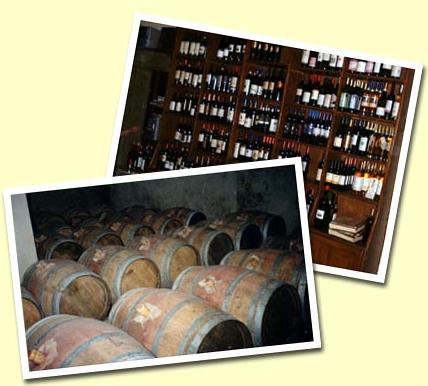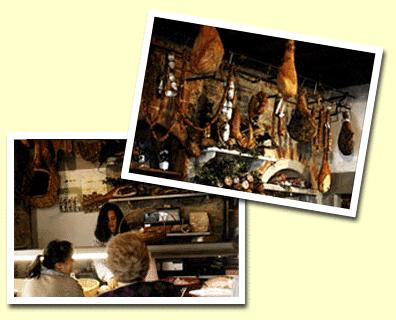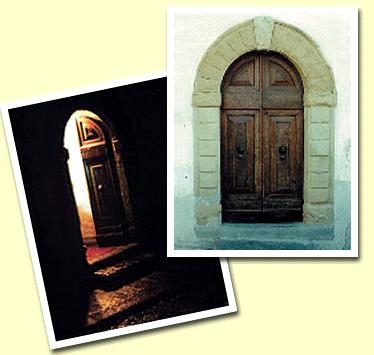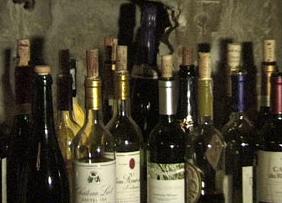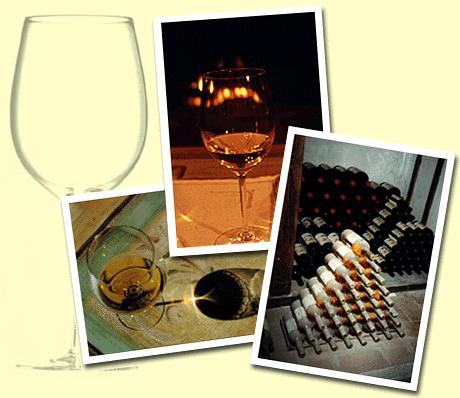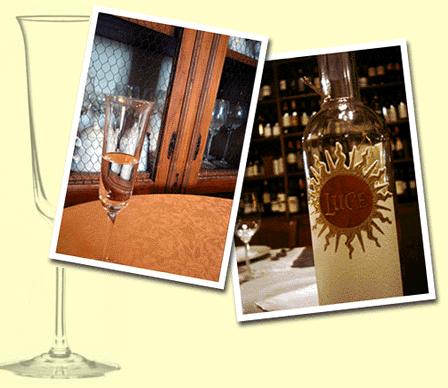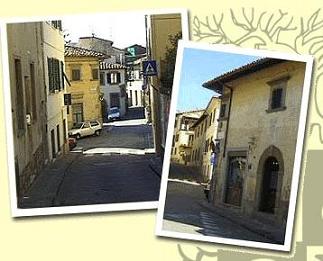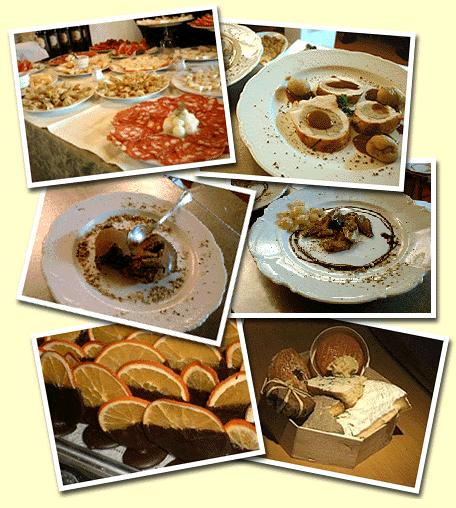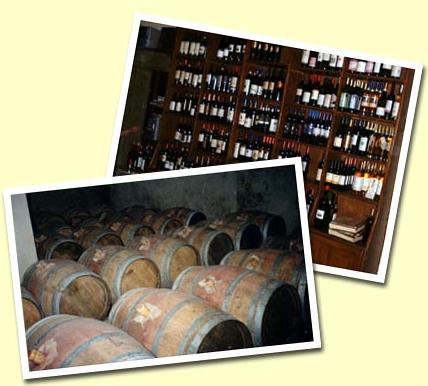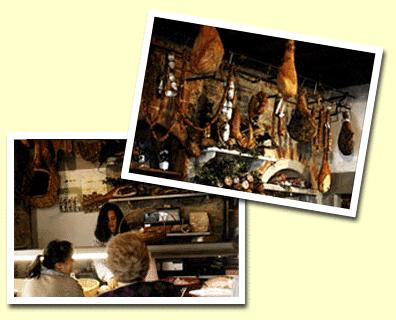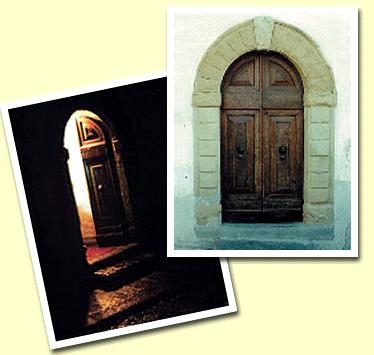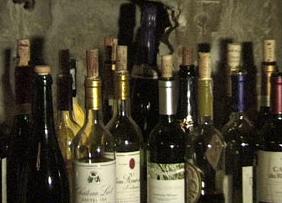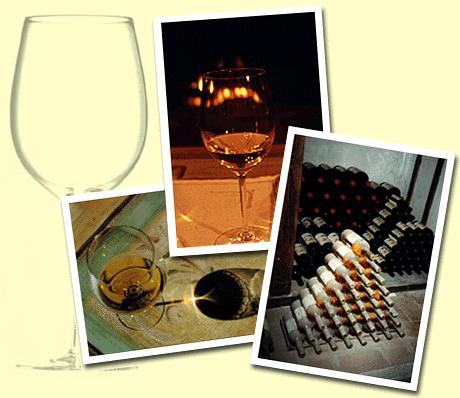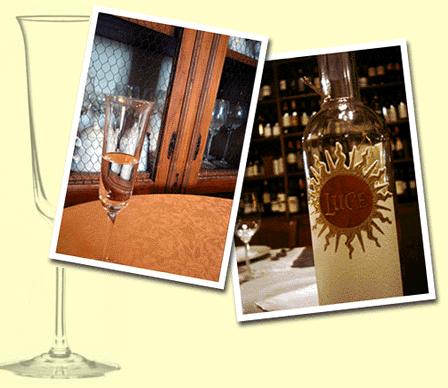 Collina
Via del Rossellino, 2r, Settignano - 50121 Firenze
30
Creativa
Caratteristico
19,30-1,00
Domenica
055-697245
agosto 2006
Would you like to enjoy a glass of Prosecco in a relaxed typical Italian ambiance? May we recommend you the suitable wine for the specialties of our kitchen and after the dishes serve you a Grappa or a cup of espresso? We cordially invite you to visit us in our
Enoteca
(WineBar -
Restaurant
) in
Settignano
(Florence). We look forward to seeing you soon!
If you want to know more about the Enoteca, then click through our pages. You will find information on our wines and our typical tuscany dishes, our surroundings, how to find us and much more... Enjoy it! Hope to see you soon.
Enoteca
Our Enoteca is in an old house parsonage of the 15th century, in the centre of Settignano. The Enoteca is located on the crossing of the "via del pianerottolo" which leads to the Villa Michelangelo, and the "via del rossellino" which leads to the Villa Gamberaia (today memorial listed). In a
renaissance
ambiance typical tuscany dishes accompanied by selected wines are served. There is a range of more than 300 wines
which we have selected for you. We, Silvia and Damiano, would like to serve you in our Enoteca. Please make reservations.
Il Vino Bianco La nostra carta dei vini offrendovi una vasta scelta di bianchi vi porterà in viaggio nelle migliori produzioni italiane: dal Collio friulano fino alle isole, con una piccola escursione in Francia nella regione del Sauternes. Vi aiuteremo a scoprire quanto la patria dei vini rossi possa stupire nella produzione dei bianchi, proponendovi l'aperitivo o l'abbinamento ad uno dei nostri magnifici piatti. Fatevi guidare e... buon viaggio!!! Il Vino Rosso Viaggiando in un bicchiere di Rosso, Vi faremo fare il giro della nostra penisola del Piemonte alla Sicilia, e se avete un po' di tempo in più Vi porteremo in Sud Africa, Argentina, Cile, California fino in Australia. Scoprirete il mondo in un'etichetta... ! Il Vino da Dessert Servito a fine pasto o come vino da meditazione è sicuramente il più amato dalla clientela femminile che con questa tipologia inizia solitamente il suo approccio al mondo enologico. Nella nostra Enoteca i vini da dessert vengono abbinati generalmente ai dolci di nostra produzione o serviti a bicchiere per un tranquillo dopo cena. Venite a trovarci e vi faremo scoprire dei veri gioielli! Le Grappe La grappa è il tipico liquore italiano, ottenuto dalla distillazione delle vinacce. Nel nostro locale troverete un importante selezione di etichette tutte ottime ed ognuna con una diversa caratteristica. La nostra proposta va dalle monovitigno provenienti dal Veneto a quelle di Barbera passate in Barrique alle Grappe di Chianti. A Voi la scelta secondo il vostro personale gusto. Il Caffé "Espresso" è un parola che in tutto il mondo viene usata per definire il caffè "all'italiana", e quindi il modo più giusto per gustarlo; fondamentale conclusione di una perfetta cena è un rito irrinunciabile per ogni italiano. All'Enoteca abbiamo scelto una miscela in prevalenza "Arabica" tostato fresco da una storica torrefazione fiorentina, la nostra macchina datata 1960 e quindi non elettronica fà il resto con il risultato di una crema di caffè ricca di aromi indimenticabili.
Le SpecialitàProdotti freschissimi di alta qualità e tanta fantasia: questa è la nostra cucina. I nostri piatti sono sicuramente esclusivi e ricchi di gusto internazionale, come i Tortelli al Sauternes, splendido matrimonio della pasta fresca tipica italiana, lo stilton, sublime formaggio inglese e il Sauternes gioiello dell'enologia francese. I formaggi sono sicuramente una specialità, 150 qualità francesi che ruotano tutte le settimane, il tete de moine svizzero condito con l'aceto balsamico tradizionale di Modena, il Castelmagno piemontese, i migliori prodotti dell'arte casearia toscana e poi il patè di fegato d'oca dalla francia, i salumì, i dessert di nostra produzione saranno sicuramente una dolce scoperta.Tutto questo naturalmente legato all'abbinamento con il vino che resta la nostra piu grande specialità.
Febbraio San Valentino 14.02.2006 - ore 20.30 Marzo 08 MARZO -Festa delle Donne 08.03.2006 - ore 20.30 Agosto Ottobre Apertura straordinaria Novembre
Où sommes-nous
Si vous souhaitez nous contacter, vous pouvez utiliser le formulaire que vous voyez ci-dessous
Commentaires
Pas de commentaires insérés