Restaurant La pentola dell Oro Florence
Vous êtes ici: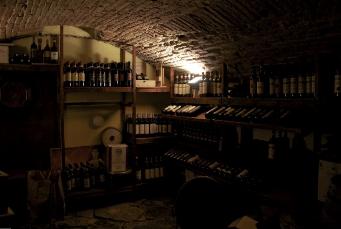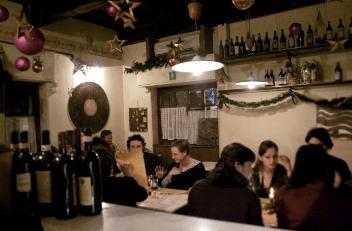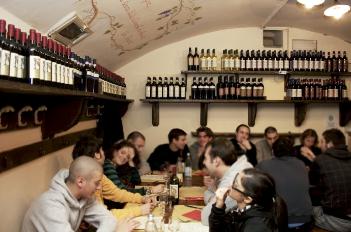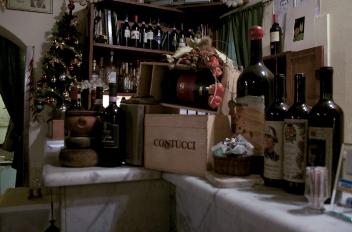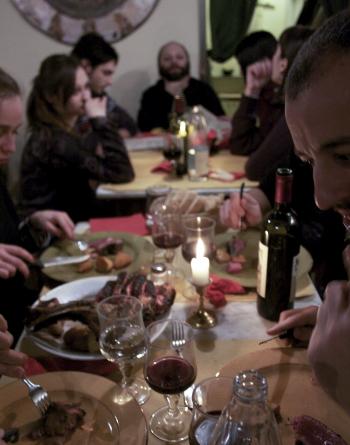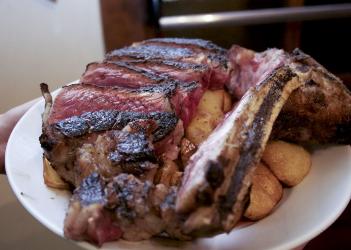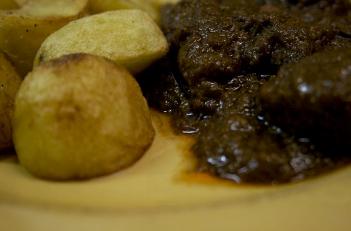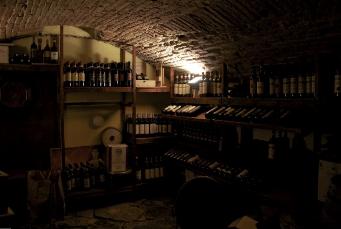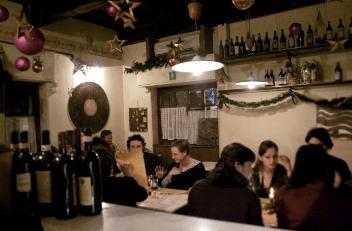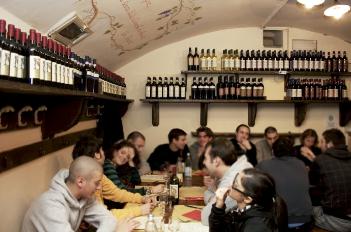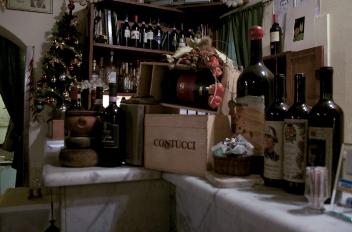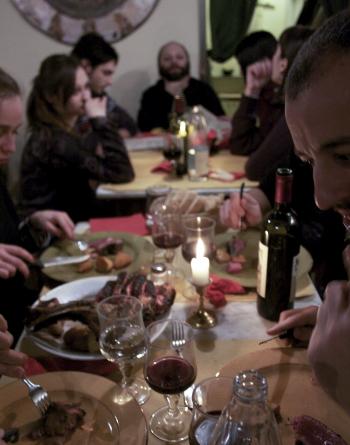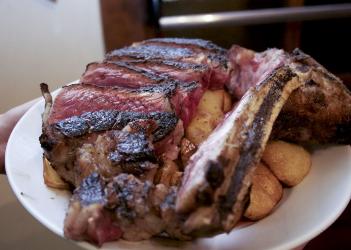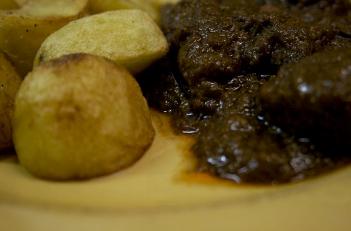 Centro Storico
Via di Mezzo, 24 , 50121 Firenze
30
Tradizionale
Informale
Sempre Aperto
055-241808
Sempre Aperto
The ciusine is inspired to the past, so you can taste dishes that belong to the medieval and
Renaissance
tuscan recipes. It is a simple-looking
restaurant
but well-kept, in an artisan neighbourhood (S. Croce) in the Florence historical centre where it is possible to meet in the table next to you important exponent of florentine and international culture very busy tasting and hearing the recipes that Alessi not only realize, but have always the pleasure to explain to everybody that makes him a question.
For Giuseppe Alessi and the members of his team, cooking is something more than mixing and boiling some ingedients together: cooking is a sort of art tied tightly with the culture of a nation and its sensitivity that is compared with the environment.
ANTIPASTI Crostini ai fegatini di pollo 4,00 Crostini vegetariani misti 4,00 Formaggini freschi in agrodolce su letto di lattuga 4,00 La Soprassata del Casentino con le melanzane grigliate 5,00 Finocchiona Briciolona Del Chianti con Crostini senapati di fichi e noci 5,00 Gran Piatto di affettati e crostini con un po' di tutto 8,00 I PRIMI DELL'OSTERIA CHE LA CRISI PORTA VIA I Fusilli Alla Cacciatora con la Ricotta Salata 6,00 Tagliatelle strascicate di via dell'Oriuolo 7,00 Cremosa di verdure e legumi 7,00 Bucatini in crema di Funghi Porcini 7,00 Le Penne co' Broccoli 7,00 Risottino alla zucca Gialla e Porri 7,00 I SECONDI DELL'OSTERIA L' Arrosto Morto alla Toscana 9,00 Lo Spezzatino alla Fiorentina con le patate 9,00 Le Polpette di manzo della nonna 9,00 Il Girello arrosto con le Patate 9,00 Gran Misto di carne a Lesso con le salse 10,00 Reale di Pollo ai funghi Porcini freschi con crostone al pecorino di fossa 9,00 Lampredotto il Magnifico con la salsa verde 9,00 La Bistecca alla fiorentina con le patate ghiotte 37,00€ al kg Pere e Pecorino:il buon piatto del Contadino 5,00 Insalata dell'orto di Mario 5,00 Il prosciutto della Garfagnana 6,00
Una grande scelta di vini rossi sia toscani che nazionali; potrete trovare vini economici ma buoni fino ad arrivare a bottiglie che hanno fatto la storia del vino. Buona anche la scelta dei vini bianchi. Davvero ottimo anche il vino della casa.
Le specialità del ristorante la Pentola dell'Oro di Firenze sono tutte le prelibatezze della cucina locale fiorentina e toscana. Particolare interesse suscitano i piatti tipici rinascimentali realizzati seguendo le antiche ricette e tradizioni.Tra i piatti speciali che meritano sicuramente di essere citati: la ribollita, il peposo, i crostini, il cinghiale in dolceforte, la Quaglia all'agrodolce con uva, la lepre e la bistecca alla fiorentina.
Où sommes-nous
Si vous souhaitez nous contacter, vous pouvez utiliser le formulaire que vous voyez ci-dessous
Commentaires
Pas de commentaires insérés