Florence
Vous êtes ici: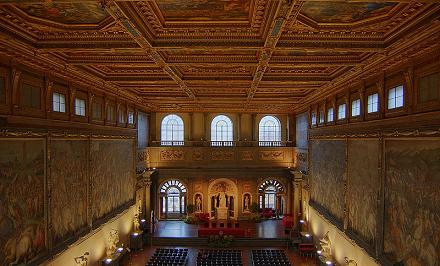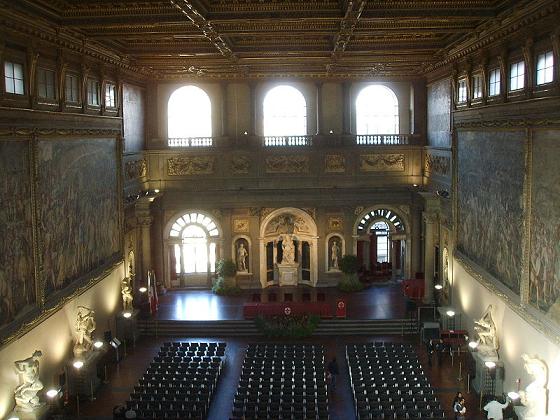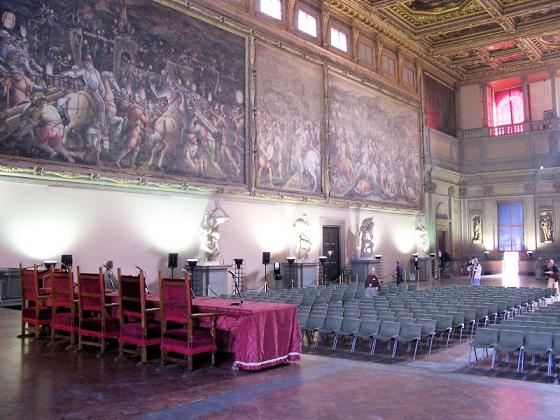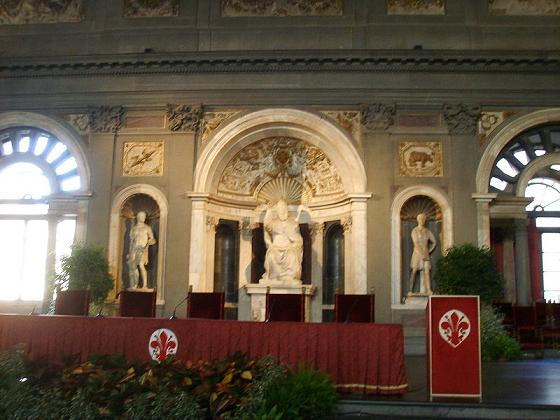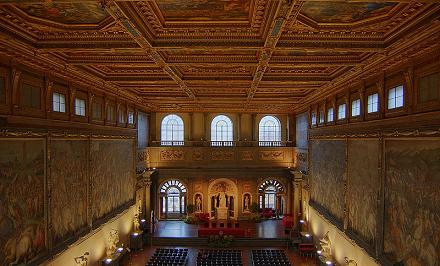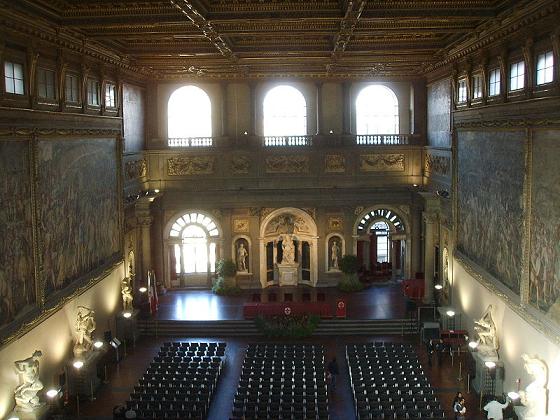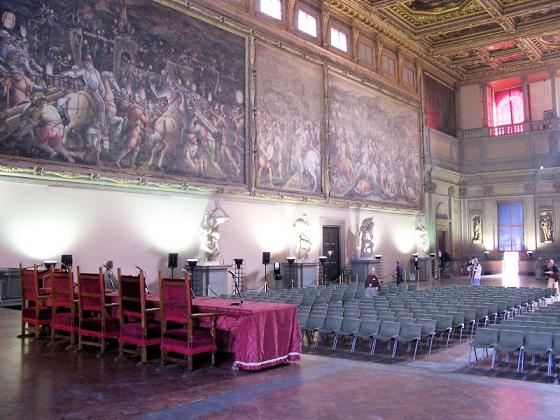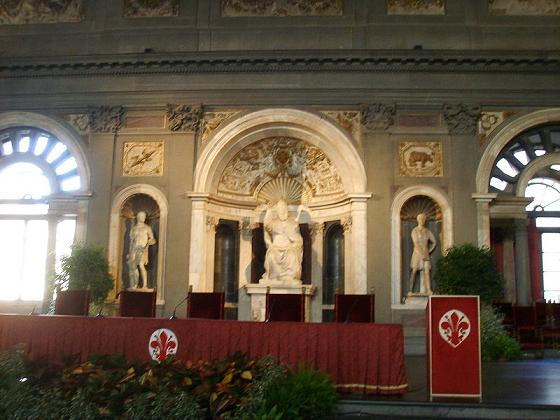 Piazza della Signoria - 50122 Firenze
0
Palazzo Vecchio
, which has been the seat of the city's institutions for centuries. The monumental and political heart of Palazzo Vecchio is the
Salone dei Cinquecento strong>, one of the largest and most precious in Italy.

It was built in 1494 by Girolamo Savonarola who had replaced the Medici at the helm of Florence and here he wanted to hold the meetings of the Maggiore Council of the Republic, composed precisely of 500 members. Florence becomes the capital of Italy in 1865; the decision was made a year earlier with the September Convention, signed in Paris with Napoleon III. A political decision that also had a symbolic value.

Transferring the capital from Turin to Florence meant not transferring it to Rome and therefore safeguarding the papal state. In early February 1865 Vittorio Emanuele II officially arrived in Florence and settled at Palazzo Pitti in the Meridiana palace. Government and parliament instead had some difficulty in finding a place but in a few months spending only nine million all the move was made.

From 1865 to 1871 the Salone dei Cinquecento will host the meetings of the Italian Parliament but above all Florence will be forced to revise its social and urban aspect under the pressure of at least 20,000 new arrivals in the city that then counted about 150,000 inhabitants.
The Salone dei Cinquecento is striking for its immense beauty due to the decorations, the statues, the paintings on the side walls and the beautiful coffered ceilings.
Où sommes-nous
Commentaires
Pas de commentaires insérés