Hotel Villa Medici Florence
Vous êtes ici: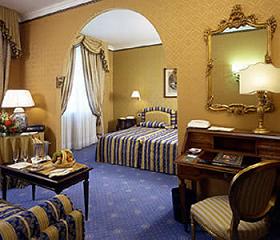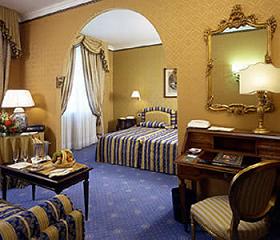 Santa Maria Novella
Centro Storico
Via il Prato 42
Grand Hotel Villa Medici is located in a quiet corner, in an 18th century building, in the very centre of Florence. The central position makes it ideal for a calm and peaceful vacation, a short walk from all historic
monuments
and attractions.
This is the only hotel in the historic centre to offer a garden, with a swimming pool, a stone's throw from the exclusive shopping district and Lungarni.
Facilities
Bancomat accepted
Visa Card accepted
Rooms cleaning
We speak English
Fax service
Park close from Hotel
Heating
Romantic atmosfere
Turistic information
Close from beach
Rooms with sea view
Dinner or Lunch service
Dinner and Lunch service
Où sommes-nous
Si vous souhaitez nous contacter, vous pouvez utiliser le formulaire que vous voyez ci-dessous
Commentaires
Pas de commentaires insérés