Guest House La Spiga Florence
Vous êtes ici: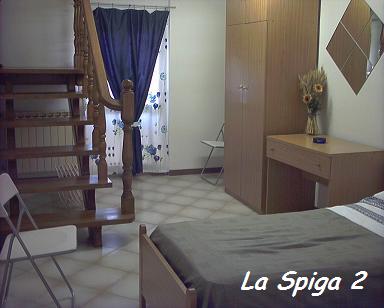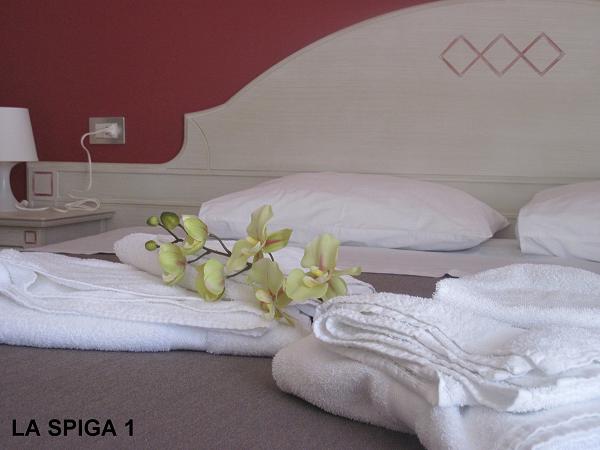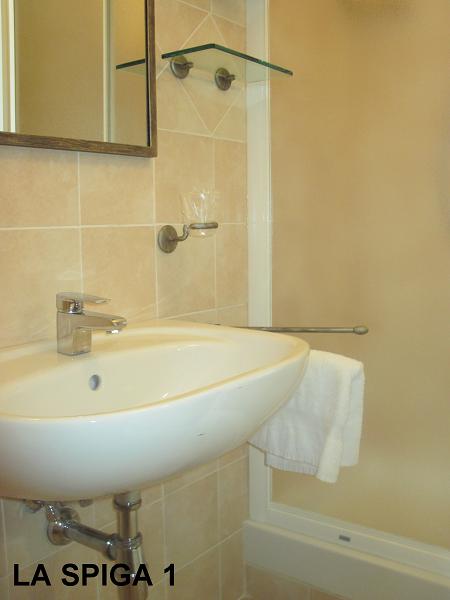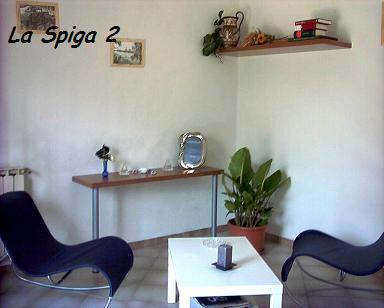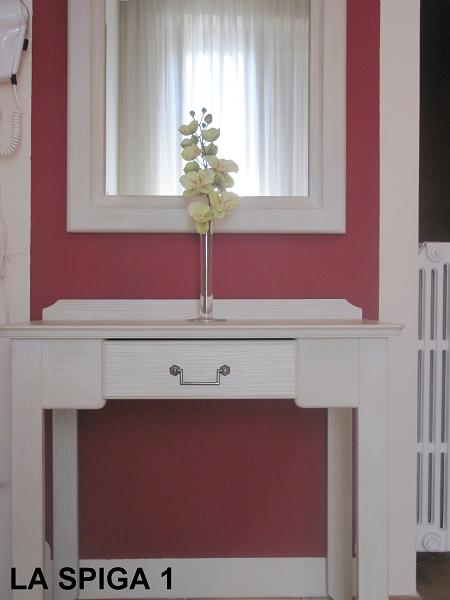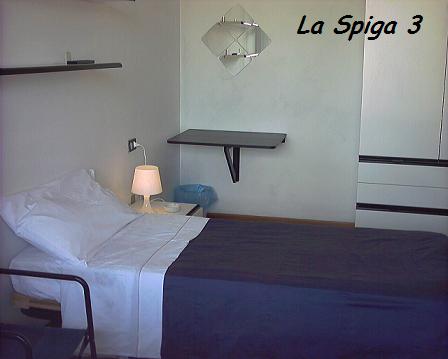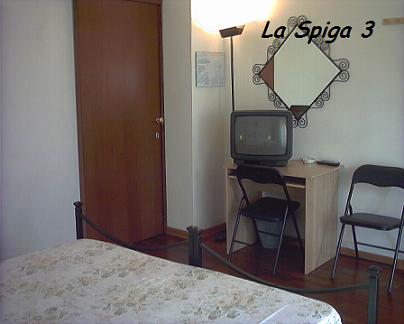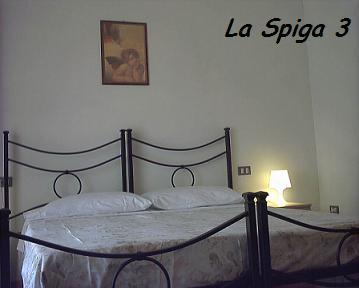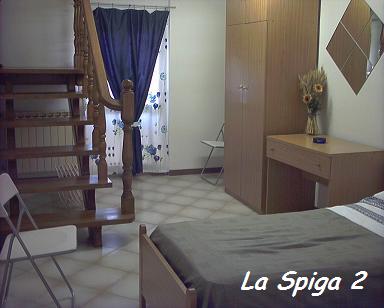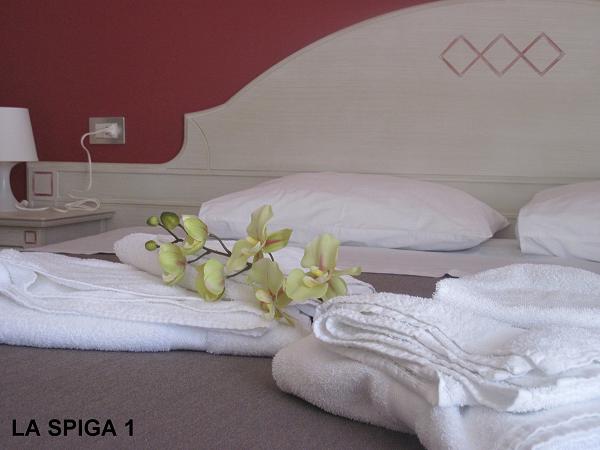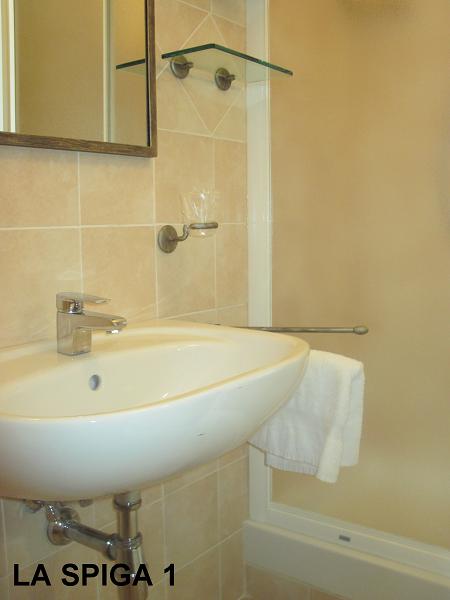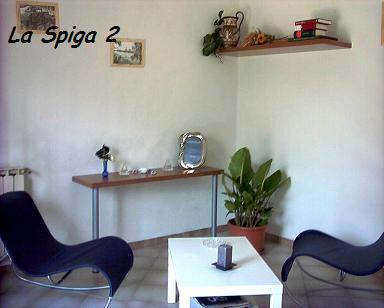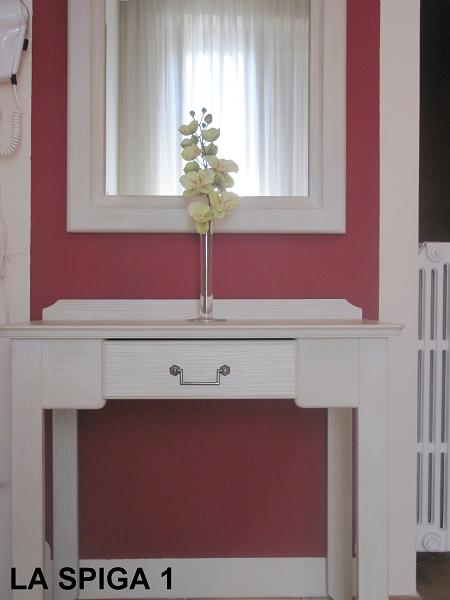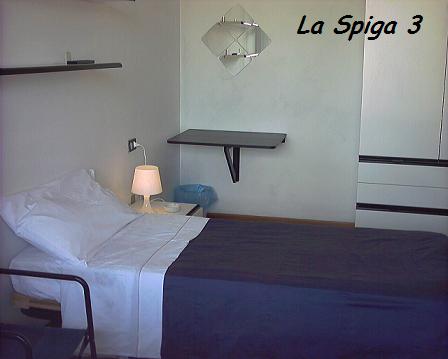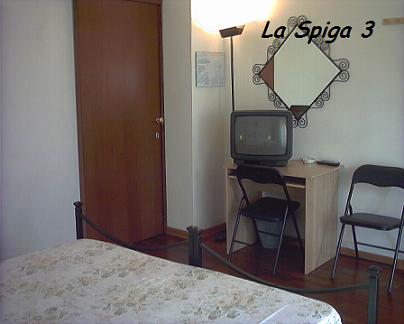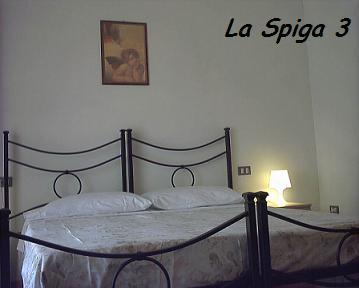 Campi Bisenzio
Periferia
Via Pistoiese,29/2 - 50010 Campi Bisenzio Firenze
055-8964025
Cell 340-7112610
055-8964025
La Spiga
is a structure where you can find carefully modern furnished rooms. La Spiga has the pleasure to offer you a fully relaxing holiday. Courtesy, cleaness and silence are the queens in this oasis of relax.
The rooms are divided into three main buildings:
La Spiga 1 and La Spiga 2
are situated in the neighbour of Florence and you can reach them by car in 15 minutes or by
bus
n. 35 (from the bus stop Baccellina 1).
La Spiga 3
, on the contrary, is situated in another area but you can reach it by bus as well.
La Spiga is particularly suitable for those who wants to visit the city without any parking problems.
Nearby, you can see many interesting works of art and you can spend your time going shopping in the big commercial centre I "gigli", La Spiga 3, in fact, is situated just in front of the centre and near a healthy centre called Hidron.
Every guest will receive the room-key in order to be free to go and come as he/she likes.
The rooms cleaning service is effectuated every morning
It is extremely important to communicate the arrival time in order to be received.
Breakfast is not served
LA SPIGA 1 - Via Pistoiese 11 San Donnino of Campi Bisenzio Firenze
The Spiga 1 has two triple rooms located on the ground floor of a charming cottage that overlooks a wide a green space. The rooms are very bright, airy and comfortable, and both are equipped with Tv Lcd 22", heating, air conditioning, private bath, phon e frigo.
LA SPIGA 2 - Via Pistoiese 61 San Donnino di Campi Bisenzio Firenze
La Spiga 2 receives its guests in a small, comfortable detached house with three rooms. Two of them ( a double room and a four beds room) have a bath to share on the first floor and the third one ( a double room) has its own bathroom with a private courtyard. All of them have Tv Lcd 22", heating, air conditioning, phon and frigo. The clean service is effectuated every morning .
LA SPIGA 3 - Via San Quirico 290/51 Campi Bisenzio Firenze
La Spiga 3 receives its guests in a comfortable flat on the fourth floor reachable through lift or stairs.
The wide rooms ( a single and a double room ) have their own bathrooms. They are furnished in a simple way and have their Tv Lcd 22", heating, air conditioning and phon.
Given that this flat is not near the main building you MUST communicate the arrival time and confirm it one hour before the arrival. It is also extremely important to take into consideration that it is not possible to effectuate the payment with Bancomat or Credit Card.
THE PRICES OF THE DIFFERENT TYPES OF ACCOMODATION ARE THE FOLLOWING:
Single room with private bathroom Euro 40.00 (only at La Spiga 3)
Double room and single use with a bathroom to share. Euro 40.00
Double room with a bathroom to share. Euro 50.00
Double room and single use with private bath. Euro 50.00
Double room with private bath. Euro 60.00
Extra bed. Euro 15.00/20.00
Use of the kitchen. Euro 5.00 per person (available only at La Spiga 3)
The prices can rise of a 30% during Easter, Christmas, New year Eve and some particular occasions
For long staying due to business affairs or special needs, please require us new quotations
Small bed for child from 0 to 3 years old is free
IN THE IMMEDIATE VICINITIES
Florence
All the city centres of tuscany
Caruso's house and park
Le ville Medicee di Artimino e Poggio a Caiano
Montelupo famosa per le ceramiche mediovali Montelupo famous for its medieval ceramics
Stato libero dei Renai ( 60 ectares of relax and funny)
Health centre Hidron
Villa Rucellai
Villa Montalvo
Commercial centre i gigli
Prato
Bilancino lake
OTHER ZONES
Pisa ( dist. 90 km circa)
Siena (dist. 85 km)
La
Versilia
(dist.100 km circa)
Castagneto Carducci, famous for the poet carducci ( dist. 130 km circa)
Vinci, where Leonardo was born ( dist. 45 km circa)
Il
Mugello
( dist. 45 km circa)
Autodromo del Mugello (dist. 45 km circa)
Chianti hills (dist. 60 km circa)
Massa carrara (dist. 130 km circa)
Pistoia (dist. 30 km circa)
Facilities
Adjustable air conditioned
Phon available
Bancomat accepted
Visa Card accepted
Rooms cleaning
Rooms with color TV
Less than 10 Km from center
Room with refrigerator
Groups welcome
Free Parking
Park close from Hotel
Heating
Restructured from little
Romantic atmosfere
Calm atmosphere
Added bed available
Turistic information
No smoking rooms
City Map available
City information
Garden
Où sommes-nous
Si vous souhaitez nous contacter, vous pouvez utiliser le formulaire que vous voyez ci-dessous
Commentaires
Pas de commentaires insérés